Member of the most recognized pest control management associations in North America
Abat Pest Control is the Honduran branch of Abat Extermination, founded in Quebec (Canada) in 1975, over 40 years ago. Our pest control experts are trained in the most recent technological innovations and are active in the control of infestations on the Islands of Bahía, Roatán, Útila, etc.
Our highly competent technicians have become experts in the extermination of harmful insects such as bed bugs, cockroaches, ants, etc.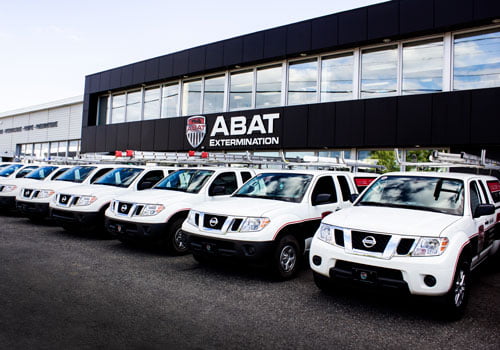 The treatment solutions and products used by our pest control management company are approved by the Canadian Ministry of the Environment and Climate Change. Our exterminators working in Honduras follow North American standards in their use of an eco-friendly approach that is respectful of the environment.

Our mission
The Islands of Bahía, in particular Roatán and Útila, are experiencing an increased rate of insect infestations mostly because of the warm and humid climate which is ideal for the growth and development of insects. For this reason Abat Pest Control will act quickly at all infested premises and set up preventive measures if necessary.
Our mission begins as soon as the client contacts us and continues on to after-sales service.
Personalized service
Our experts are competent both as to method and customer relations. Our response to a problem will be adapted depending on whether the problem is located in a private residence, a hotel or a restaurant, for example.
All treatments are applied with complete discretion with regard to your neighbourhood, and in a safe manner in order to preserve your environment.
Who can be affected?
An invasion of insects can affect individual home owners, professionals (hoteliers, restaurant owners, food shops) as well as tourists, who are sometimes disturbed by insects during their stay.
Abat Pest Control has developed a decontamination process adapted to each case, depending on the context, the origin of the infestation and the actual extermination needs.
Our experts in pest control management provide solutions that are adapted to every need, and use the most efficient and complete treatment while operating in a safe setting.
Quality and service are at the heart of our trade – our clients' satisfaction is our best advertising. 
If you are the victim of an infestation by insects,
Whether you are a home owner, a professional or a tourist, contact Customer Service at Abat Pest Control – don't wait!